Collection
BEAUTIFUL FLORA
SHOP NOW
KNITSS Spring-Summer 2021 "Beautiful Flora" Collection invites you to a sensual inner journey. As if caught by a sensitive observing camera, nature's manifold colors are flawlessly worked into the new collection. The shades of our world's flora and its energy give you a pleasure of exposing your inner light. Colors and designs that boost your mood along with unique combinations of the collection pave the way to an exclusive world for the stylish women.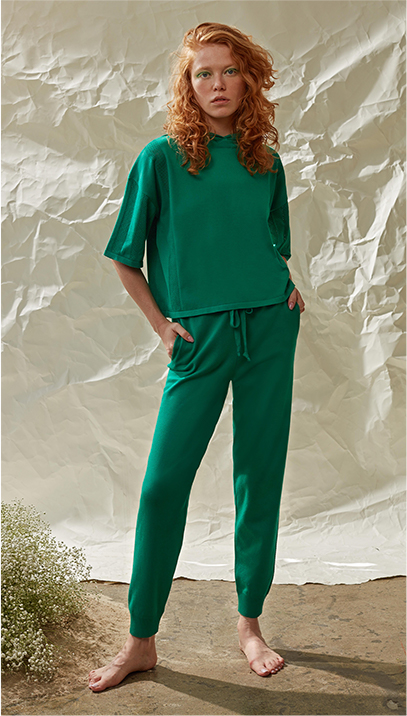 Sustainable Fibers for
a Sustainable World

We believe that what makes a design special is not only its prime design but also the purity and the quality of the materials used in that product.
In this journey that we set off with the concept of «Sustain the Fashion», we use eco-friendly materials for the protection of natural resources, our environment and the balance of our ecosystem.
We present you back what we take from nature, by processing it in the most natural way.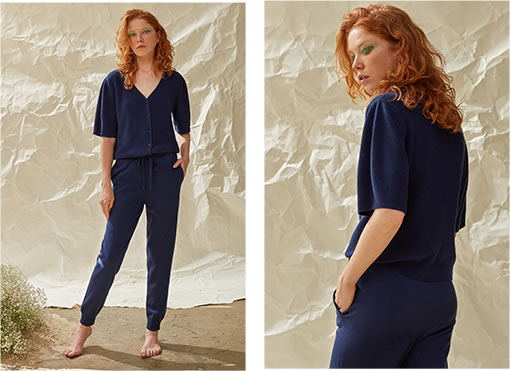 Made of rich and high quality yarns
blended with modern knits,
the new Spring & Summer 2021 Collection consists of three striking themes.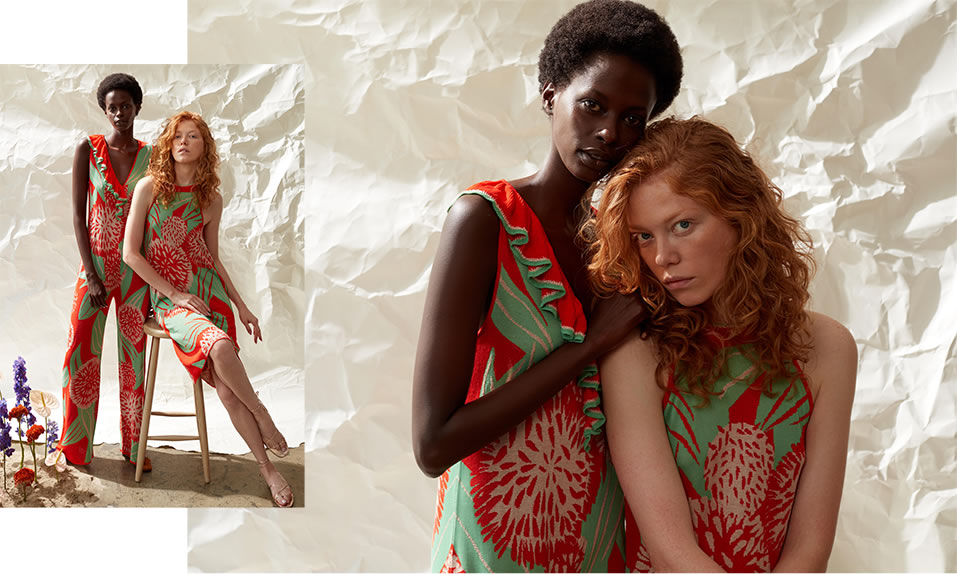 Dominated by patterns reminiscent of summer flowers and vibrant colors, Romance theme is created with materials that bring cool sensations. It consists of designs that will accompany those long and warm summer times through the day and through the night.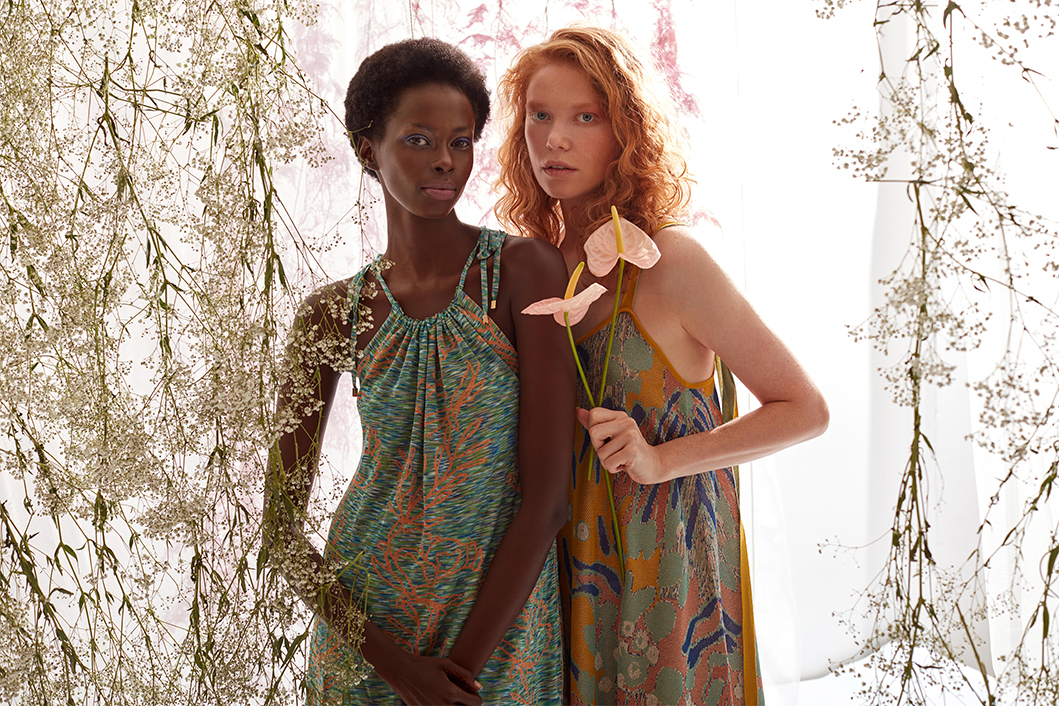 It is time for holidays. Ejoy these beautiful items crafted for a relaxed holiday mood, for pleasant trips and pleasant summer times.
Start exploring
these unique designs of comfort and elegance, made of exclusive materials and craftsmanship.